If you've read the blurb on Book I in the Books tab, then you know MarieAnne has joined the world. She is available at Amazon.com. MarieAnne is how I'd like things to be, the world I'd like to live in, the people I'd like to know. I wanted to paint a positive picture of modern maturity, albeit my fantasy. Take a look, we welcome your company.
My target audience for MarieAnne is early Boomers – those of us who came of age in the sixties. I have since broadened my focus. Smitty may appeal to those in their mid-forties. Billy's protagonists are in their late twenties. Roccinate has a twenty-six year old and a fifty year old as main characters. No matter what stage of life you're in, adventure awaits.I would like us to share the adventure.
36 Questions is a short story that will grow. It's the back story of Ken and Molly of Billy. I have since turned it into a play. Both Billy and Smitty need beta-readers. If you're interested, check out Beta Readers. You can follow me here, or on Facebook. I'd like to hear from you.
Grab a cup of coffee, tell me what you think.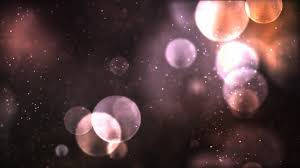 Boomer Fantasy
I once thought I was writing Boomer Lit – focus on character written by and for Boomers. I no longer think that. I write Boomer Fantasy. I write about a world I want to live in, with people I care about. Good people doing good, or trying. I once thought my writing would encourage those of my generation to get back into the fight, to get back to living. I was naive, ignorant, and arrogant. Now, I write for me. I build worlds where hope triumphs over fear, where joy trumps pain. My world may be a high-rise, a farm in Nebraska, a cabin in the mountains, or a horse ranch in Nevada. It can be anywhere.
Why am I telling you this? Because it felt false when I told people was writing for the betterment of mankind. I write because I enjoy it, and I'm getting better. I like my little fantasy worlds, my imaginary friends. I like to see them have fun, enjoy life and each other. I hope you will too. Welcome to my fantasy.
Note: We may soon have a homeless heroine. Still fleshing out details and backstory.